You are among our first users in the UK, and so, as you may have seen, Eugene does not yet recognize some British products.

You can help us to improve our service by filling in the unknown product information via the app, which will benefit the whole community. A small gesture with great effects - that's the butterfly effect 🦋🌪
STEP 1 : GENERAL INFORMATION
At this stage you need to type the product's name and brand. The picture is optional, but highly recommended!
STEP 2 : PRODUCT CATEGORY
The second stage involves selecting your product's category. This step is essential for :
Suggesting the right sorting instructions
Calculating the score of the product
Suggesting alternatives products for your future use
STEP 3 : PACKAGING
Eugene will suggest some packaging options based on your product's category.
If the correct packaging is not on the list, please click on 'Manually' and list the different materials that make up the packaging.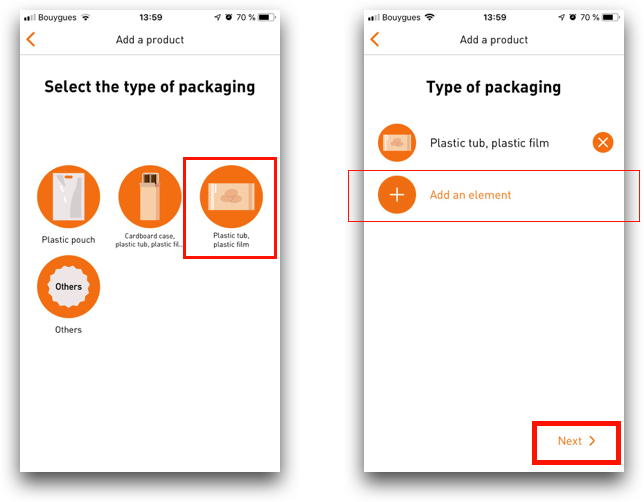 STEP 4 : INGREDIENTS
Eugene will ask you to take a picture of the ingredients, which is often located on the back of the packaging.
STEP 5 : NUTRITIONAL FACTS
If your product is a food product, Eugene will ask you to fill in some of the nutritional information.
You can find such information on the packaging, it looks like this :
Make sure you enter the data per 100g and not per portion 😉
Click on the nutritional values on the right. A pop-up will appear and you will be able to enter the numbers for each values. Once you have entered the data, click on the 'Done' button.
Don't forget to enter the number of fruit & vegetable portions contained in the product, before clicking on 'Next'.
Thanks a lot for your help !